Support ME Doula Training
An expansive doula training programme which is culturally appropriate and trauma-informed created by and for bi-lingual doulas!
Upcoming training in 2024:
Training in English – February 2024
Application schedule:
Applications close: 31st January 2024
This is an extensive programme with a holistic approach, building a community of doulas with regular mentoring and supervision. Our training is a combination of in-person and online sessions over 4-6 months.
Support ME Doulas will work together offering shared care to families and supporting each other at work and in development. Our doulas are also required to continue learning and take an active part in NHS maternity transformation programmes.
Our doulas will create and support their communities in a way that hasn't been done before!
About Support ME Doula Training
The programme is designed to train trauma-informed doulas to provide culturally-safe care, over 4 – 6 months, giving them time for reflection before they start practising. Supervision and mentoring will then be provided by Anna and Manisha to embed learning, increase confidence and give them the skills they need to be competent and successful.
The course empowers bilingual doulas to work with a variety of clients. This is the only course that offers their students with awareness around topics like perinatal mental health, birth trauma and cultural competency – enabling them to work with vulnerable families.
We can offer you full or partial funding to cover your course fees. Applications for funded places need to be submitted before 31.12.2023. Applications submitted after 31.12.2023 will not be consider for funding.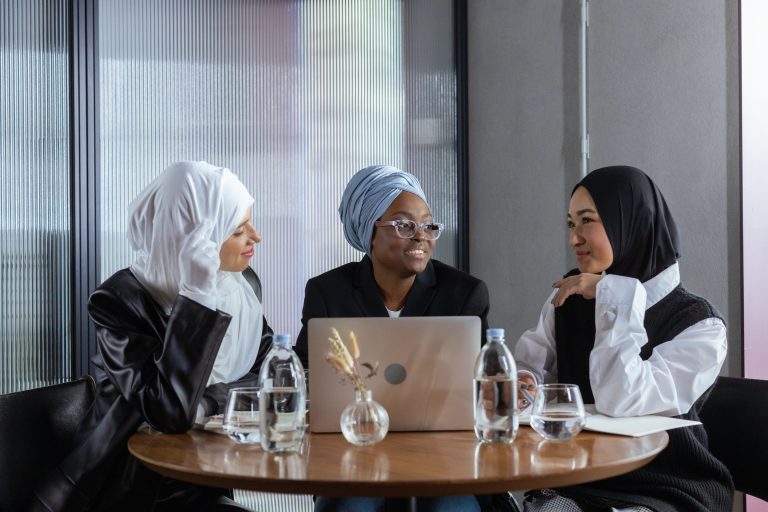 Doulas will also receive consistent support from each other, through regular group mentoring and supervision as well as a shared care and collaborative approach – which is one of the core values of the Support ME Doulas.
Support ME Doulas work in teams, share their journey and learn from each other as well as more experienced doulas in the team. This is not virtual doula sisterhood, it is not just a marketing slogan. We are sisters, not a competition.
2024 Cohort
Start date: TBC (February 2024)
Location: Newark or Nottingham (TBC)
Application process: To secure your spot, please complete the application form below. Funding places available – application for funding need to be submitted before 31.12.2023 
By the end of this programme you will:
Understand the role & responsibilities of a Support ME Doula
In-depth understanding of birth physiology and optimal birth positioning
Know how to communicate with healthcare professionals and the whole family
Have the skills to support families in different situations inc. emergencies
In-depth understanding of breastfeeding, the 4th trimester and postnatal recovery
Know the importance of being cultural competence and how to work safely with different families 
Additional monthly training & workshops
Directories & associations
Doula self-care & resiliance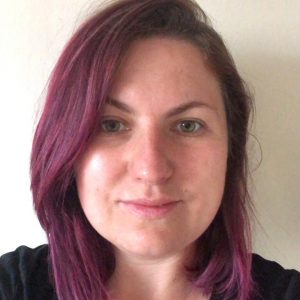 ANNA RUTKOWSKA
Before I became a doula in 2017 I was a perinatal and breastfeeding supporter at the local children's centre. I was running a support group for breastfeeding mothers there for a year.
I have a BA in Education, and I am a Level 5 Nutritional Therapist. I have been a doula since 2017 and I work in and around the Midlands, UK. I trained with Spinning Babies in 2019.
I am trained in a 3 step rewind method to work with clients who hold a birth trauma or any other perinatal trauma. I also trained with Make Birth Better who are specialising in Birth Trauma and I finished the Perinatal Mental Health Illness, Risk, Care and Treatment course (Tavistock and Portman NHS).
I am currently studying MSc Psychology at the University of Lincoln and my focus is on perinatal mental health, birth trauma and birthright. My MSc thesis explores the maternity care experiences of migrant women who gave birth in the UK in the last 2 years, focusing on language barrier impact.
Since 2017 I worked with more than 150 Polish families in the UK. I organise polish antenatal classes in different locations in the UK and other courses for parents (in Polish). In 2020 I trained the first cohort of doulas and I am mentoring new doulas who are just starting their journey. I am also a DOULA UK mentor and Community Coordinator running monthly Doula Circles. DOULA UK is the largest UK doula association, funded in 2011. I am also DOULA's UK  representative in European Doula Network, an organization that brings together over 45 associations across Europe and beyond.
MANISHA SHETH
I'm an Indian Muslim and a mum of 3 boys. Before I became a part of the birth and perinatal world, I had a really difficult time with all of my pregnancies as well as experiencing postnatal depression and anxiety during and after my third.
This led to me training as a doula with Every Birth Matters, an Antenatal Teacher with The Real Birth Company and a Hypnobirthing teacher with KGH.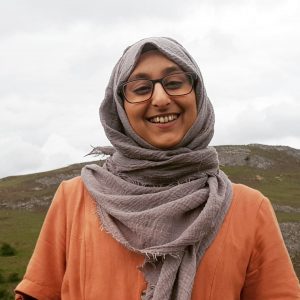 Over the years, I have also done additional training in Aromatherapy for Childbirth, Postnatal Depression, Domestic Abuse, 3-Step Rewind Birth Trauma Release and Perinatal Mental Health Illness, Risk, Care and Treatment course (Tavistock and Portman NHS).
I specialise in supporting families through the postnatal period and with emotional wellbeing. I now work with families as a Perinatal Emotional Wellbeing Practitioner, helping them manage perinatal anxiety and their emotional wellbeing; especially those who are pregnant after loss or infertility.
Within Support ME, I have started the Muslim Village project, offering pregnancy, birth and postnatal support to the Muslim community.
I'm now a counsellor with Zephyr's – a charity that supports families who've experienced infant loss, an NHS Maternity & Neonatal Independent Senior Advicate and a cultural safety trainer for maternity staff.
Full training fee: £1200 
Funded places: There are currently funded and partially funded places available for aspiring Polish and Muslim doulas and for bilingual doulas.
If you'd like to apply, complete the form below and we will be in touch with more info about the programme:
February 2024 cohort
In the first week of December 2023, our Directors will meet to review all the applications.
The funding will be awarded based on commitment, readiness, and the area that you are planning to work within.
Our volunteers and members who apply are shortlisted first.
The offer with instructions will be sent to you. Once you confirm/pay a deposit you are officially enrolled on Support ME Doulas Course!
If you have any questions please get in touch.