Cultural Safety In Maternity Care
" Manisha is both powerful and gentle which created a safe space and an excellent training and to train and absolutely encourages and supports learning and reflection. "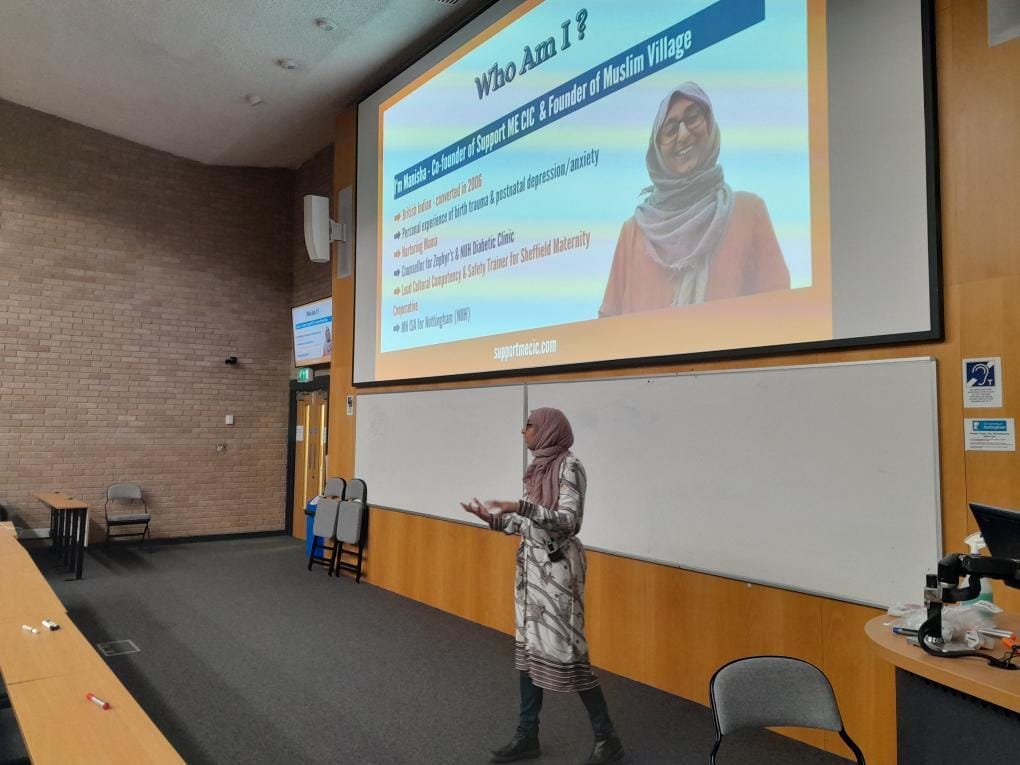 We're now offering our training in-house to organisations
All of our cultural safety training has been developed by Manisha Sheth, co-founder of Support ME. She has lived experience of perinatal mental health as well as years of experience in counselling and advocating for families during perinatal period. Manisha also has extensive experience in delivering Cultural Competency & Safety training for maternity care.
The trainings will not be another tick-box exercise, but will be delivered in a reflective workshop style, encouraging open and honest dialogue around race, ethnicity, culture and religion in relation to maternity care.
All workshops are delivered in small groups to facilitate a safe space and include a 12-month post-training reflection. We also offer follow-up consultations and further training if required.
We recommend all professionals working within maternity attend our training, including midwives, obstetricians, leadership teams and those involved in pastoral care. We also invite universities to consider this training for their faculty and students, especially those involved in midwifery and obstetrics.
Why you NEED this training for your organisation
We facilitate a safe space so attendees will leave our training with:
→ Deeper understanding of their own biases
→ Knowledge on the importance of offering culturally safe maternity care
→ A clear path to start developing themselves personally and professionally
→ Steps to continue professional development beyond the training
→ More confidence in their role and tools to help them to continue to develop professionally
Current Trainings Available:
Culturally Safe & Responsive Maternity Care
We're so excited to be taking interest for our new 1-day training on Culturally Safe & Responsive Maternity Care (CSRMC) launching early 2024. This will be either online or in-person exploring:
→ What cultural safety is and why it's important
→ The impacts on maternity care
→ How to be more culturally responsive
→ Concrete steps towards being more culturally safe and responsive in your role
Supporting Muslim Families
This is a 1-day training consisting of Level 1 & 2 of our current training on Supporting Muslim Families. This will be either online or in-person exploring:
→ Basics of Islamic beliefs and Muslim practices
→ Impacts on maternity care
→ How to support Muslim families during birth and the postnatal period.
→ Family dynamics
→ Miscarriage and infant loss. 
→ Perinatal mental health
For more information or to make a booking, complete the form below:
" Manisha made it feel like a really safe place and non-intimidating topic. You could see the genuine passion she has for this area. "